The trailing arms were rusting and the rubbers were worn after 33 years. Time for some PU upgrade.
11 April 2008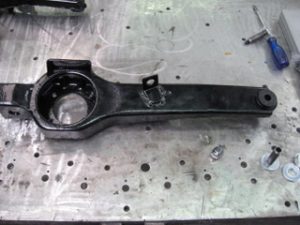 When we bought the car the shocks were gone and spring got weak.
13 February 2007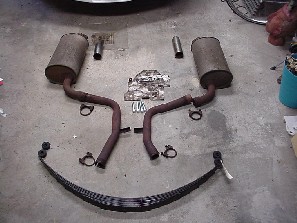 The Steering box still had free play including all play of the old system. Time for an upgrade.
Safety First!