It is a long time allready since I've done this job. But after 22932 hits up to 25-12-20 to this page you deserve more than the text: Yep it is also reasembled again.
So I have to dig into my memory how I did it.
At the end of this article are several diagrams how the transmission is assembled.
Put on a new O ring onto the reverse shaft. Try to hammer it into the housing without damaging the ring. Grease it before tapping it back into the housing.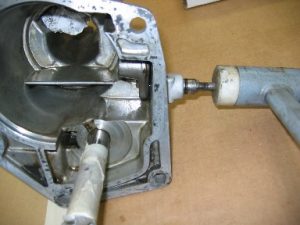 I've used this tool to put back the locking balls of the gear selection system. By this system you cannot select f.i. gear 1 and 3 silultaneously.
If one gear is engaged, it will mechanicall block the movement of the other one.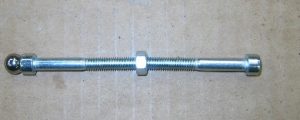 The gears are lubricated a bit to make them slide easier. It is also used to keep the keys in place.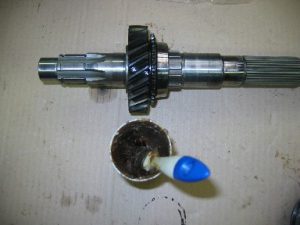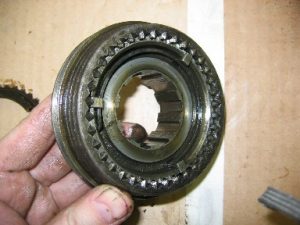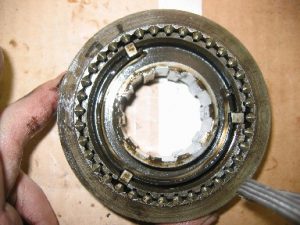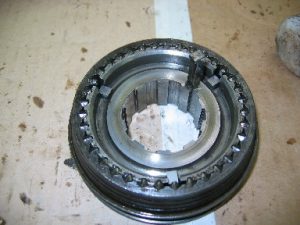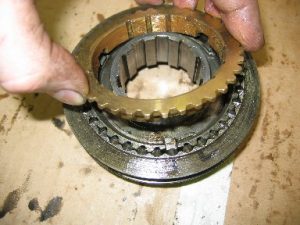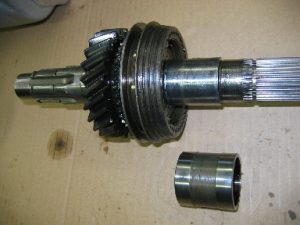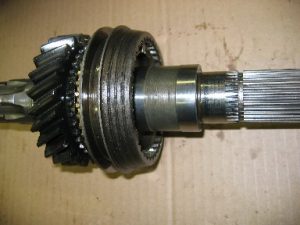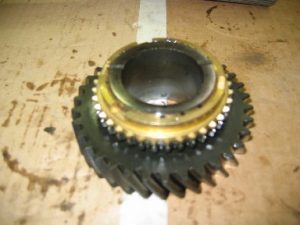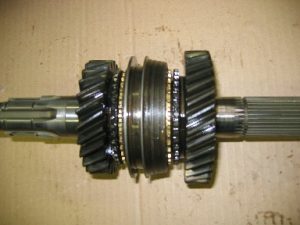 Below is the new thrust washer and the old one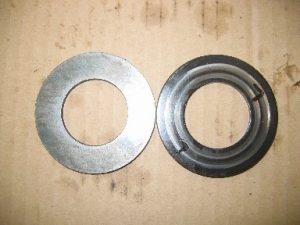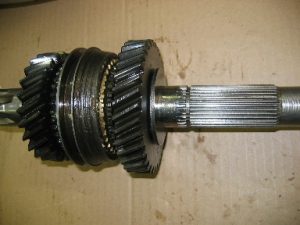 The new bearing is installed using the hydraulic press. The retaining clip snags in place when done right.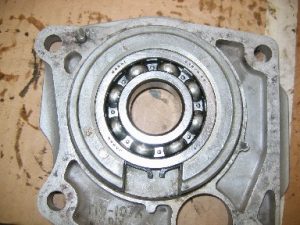 Insert the main shaft and place the lock ring.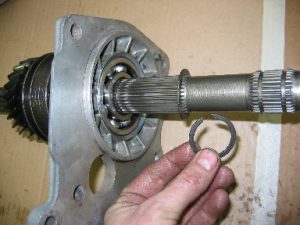 Place the previous assembly onto the shaft.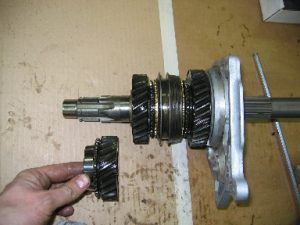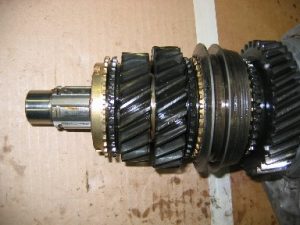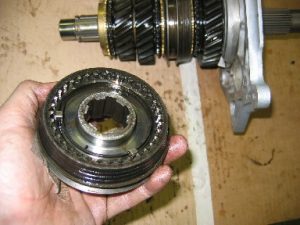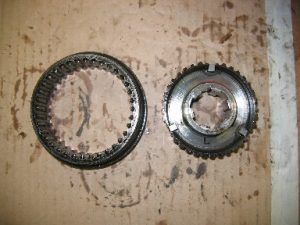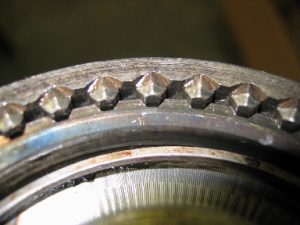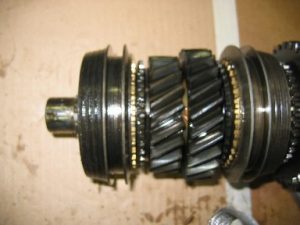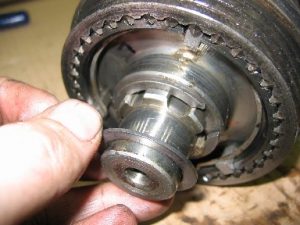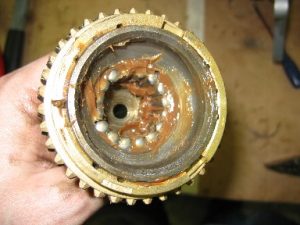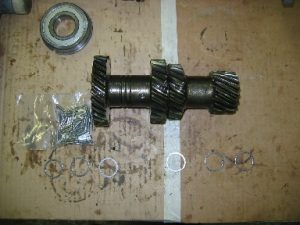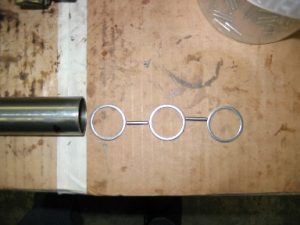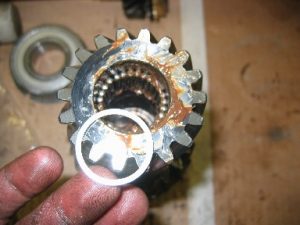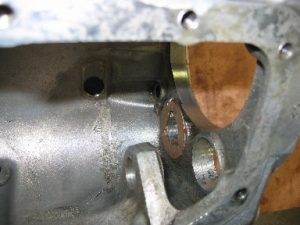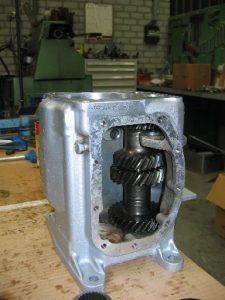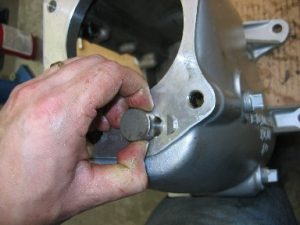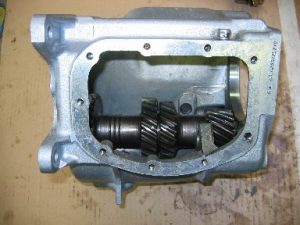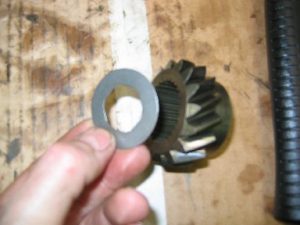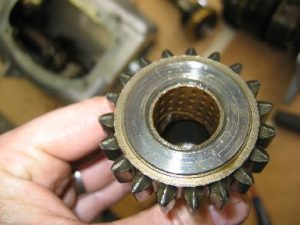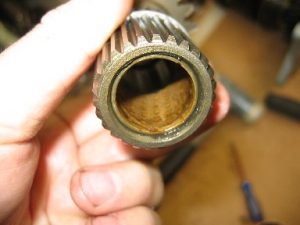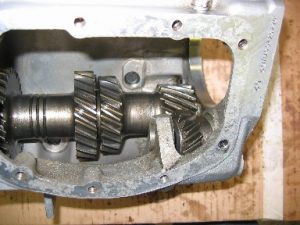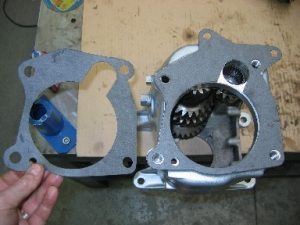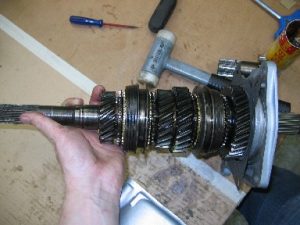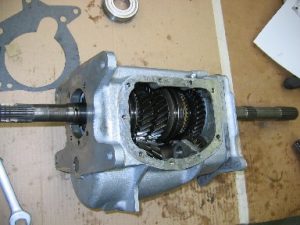 To put on the subborn bearing, the press is used again.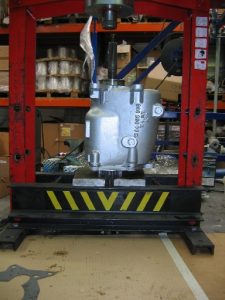 To protect the bearing I used a tube and 2 plates. to spread the pressure in the inner and outer bearing ring.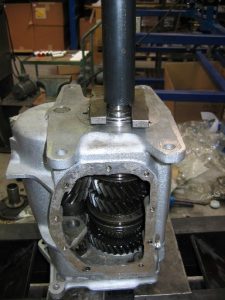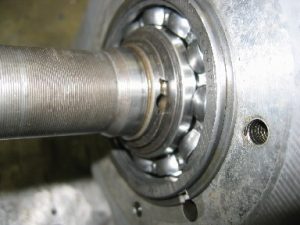 The snapring is now slush with the housing.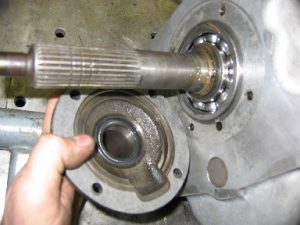 The bearing cover fits only one way.there is a square area, which must be positioned onto the oil return hole of the housing