The transmission had some worn bearings. Time to take out the transmission.
Once taken out, taking the tramsmission apart was quite some work.
16 April 2007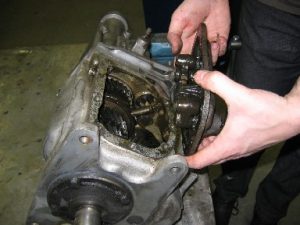 Once taken apart and painted, the transmission is reassembled using a rebuild kit.
Now the transmission was removed, the clutch was ready for inspection.


18 February 2007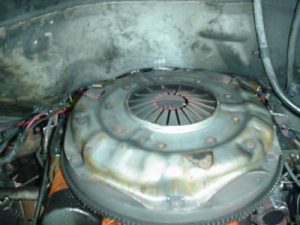 As part of general service and inspection, I've decided to replace the universal joints with one with lubrication nipples.
11 April 2008